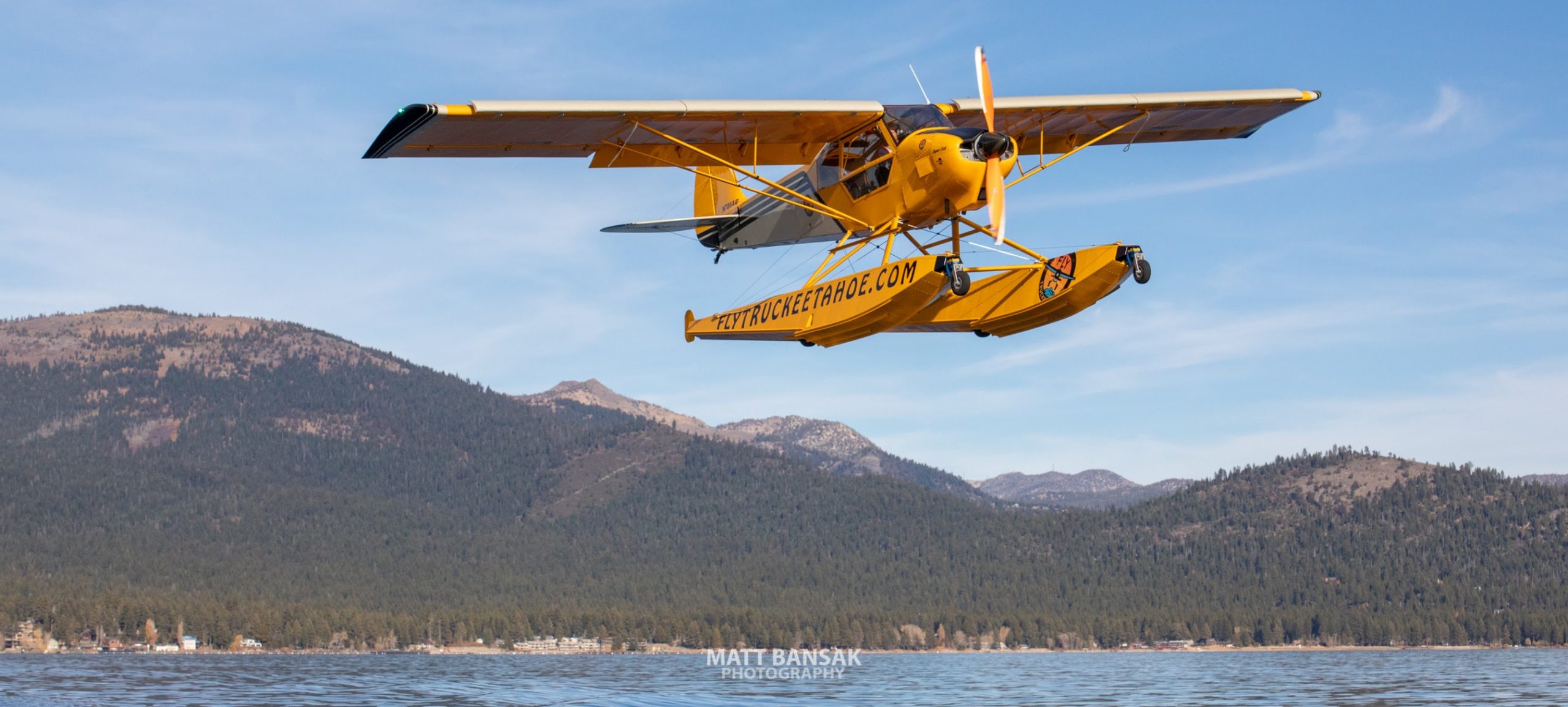 Fly Truckee Tahoe offers all types of aviation related services. Flight instruction for seaplane ratings, private pilots, Instrument ratings, commercial, CFI, ATP and everything in between. We also offer ferry and repositioning of aircraft, as well a flight reviews, and insurance requirements. 
Call us at 970-376-5620 for more information!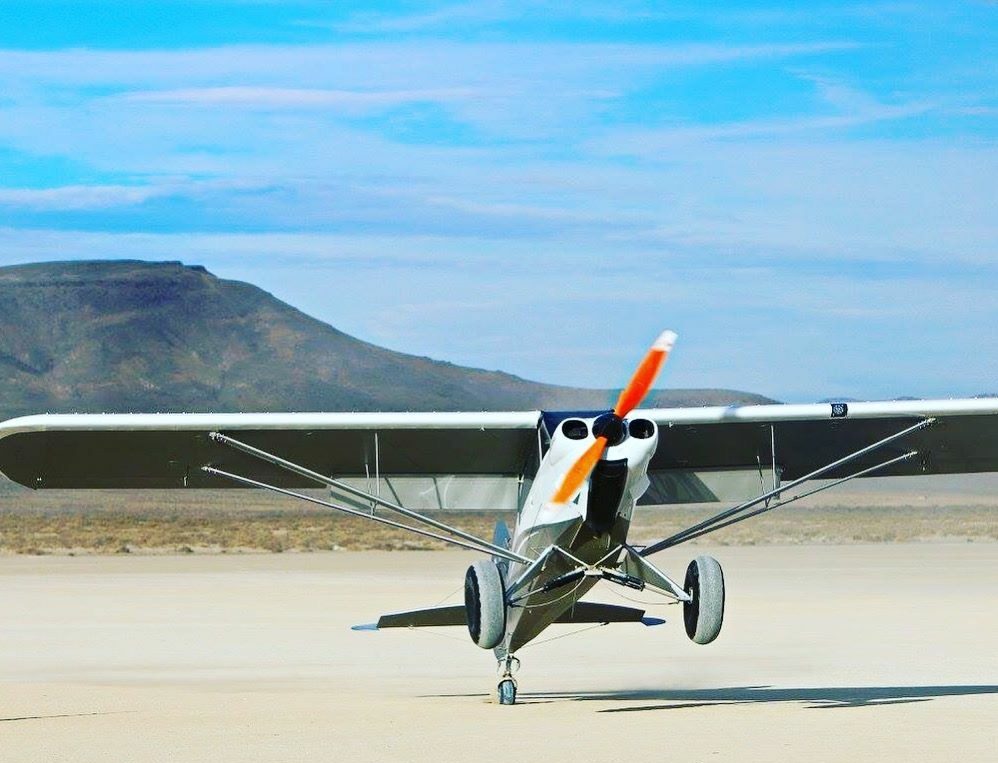 Tail wheel training is done on paved runways as well as off airport.  Here is a pic of us at Dead cow lake bed.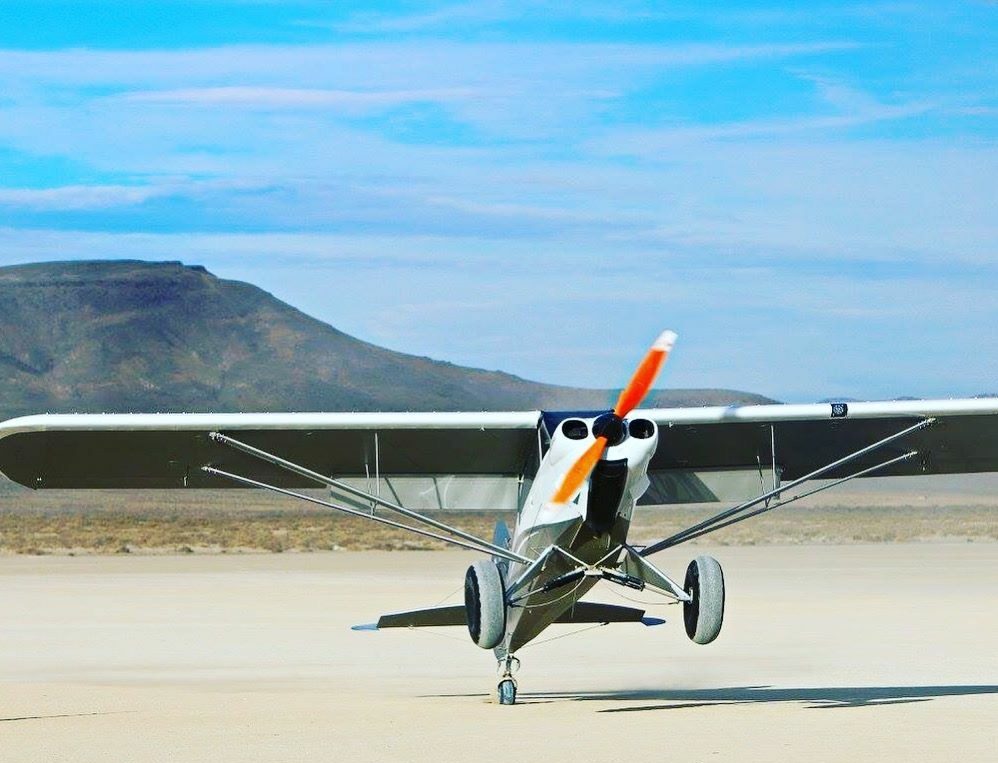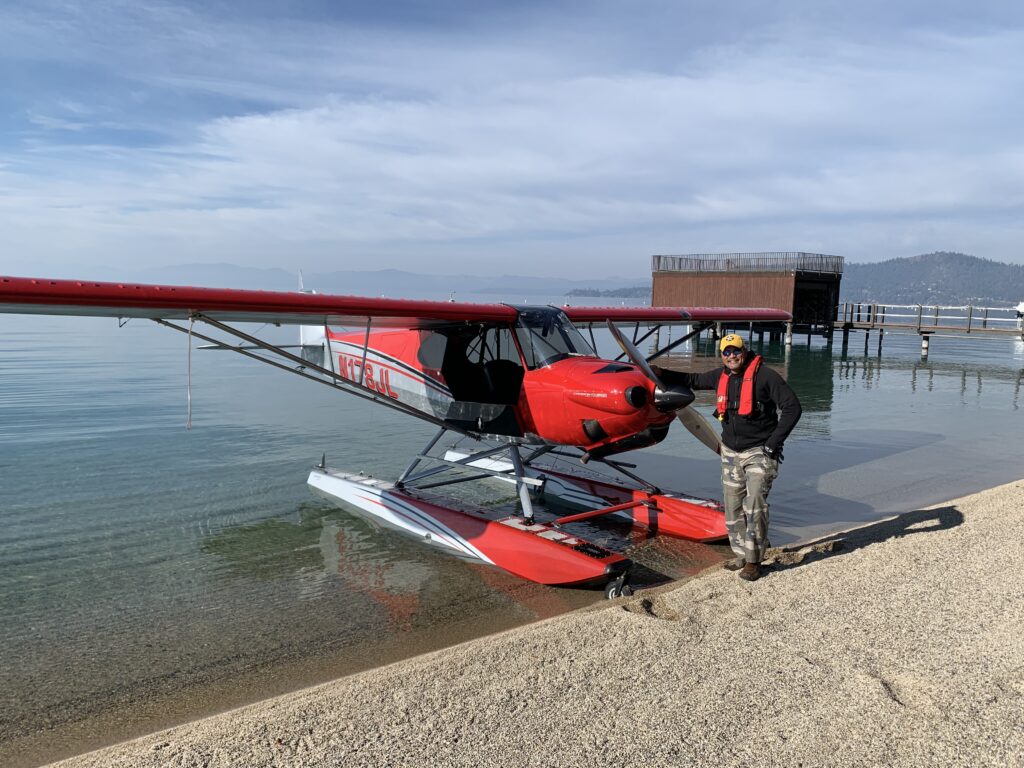 We offer both commercial and private sea plane ratings, as well as dual instruction to meet certain insurance requirements. Be prepared for the most amazing scenery and all that the Lake Tahoe basin has to offer. Here is Dr. Joe M. training in his beautiful Carbon Cub SS.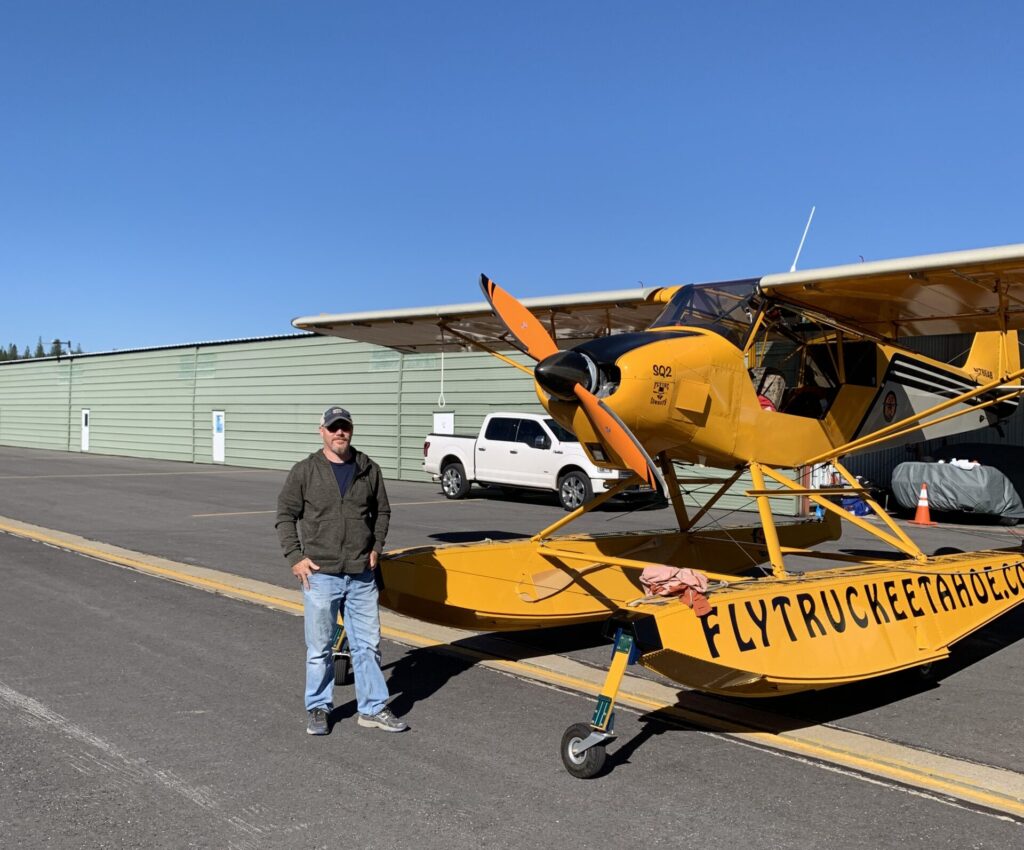 FERRY SERVICES, MOUNTAIN TRAINING and FLIGHT REVIEWS
Whether you need an airplane ferried to a new location or want to brush up on your mountain flying skills, give us a call so we can customize a program for you.  We make your flight reviews enjoyable and thorough, without any undue stress. Don't forget, a Sea plane rating will also count towards your flight review.